..and I'll be takin' pics.

With that said, you should definitely come out and dance with us...cause if you do, you'll get to dance to the new album "Pretty.Odd." from Panic at the Disco a week before it "drops".

No 30 second clips, this is the real deal!

Come hang, you never know who might drop by!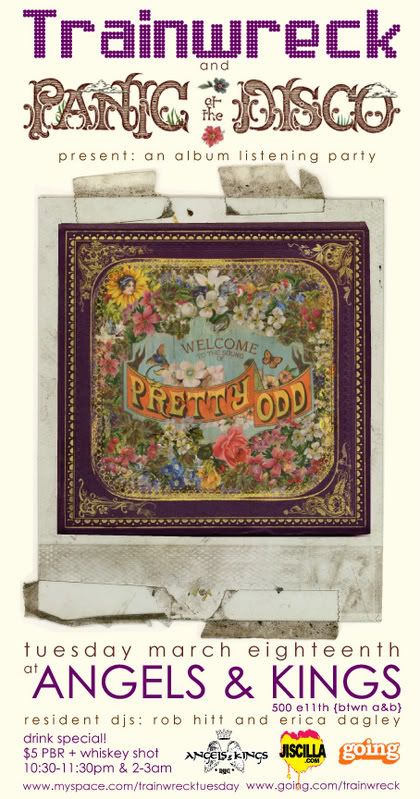 DJ's Erica Dagley and Rob Hitt.

$5 PBR + Whiskey Shot
10:30-11:30 and 2:00-3:00am

FREE FUN!

RSVP PLEASE!